Now Showing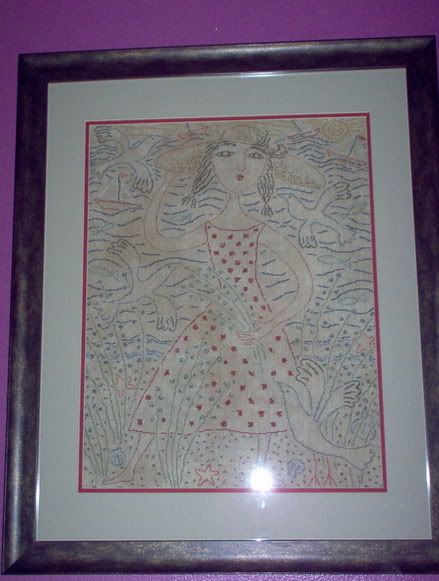 My Finished L'Ete! I picked her up from the LNS on Thursday and can't stop looking at her. She doesn't photograph well, just too hard to get the details to show in such a large piece. She was designed by Birds of a Feather and is stitched on 35ct Birds of a Feather Barnowl linen using all WDWs threads.
My Next Project
Hopefully with the aid of these: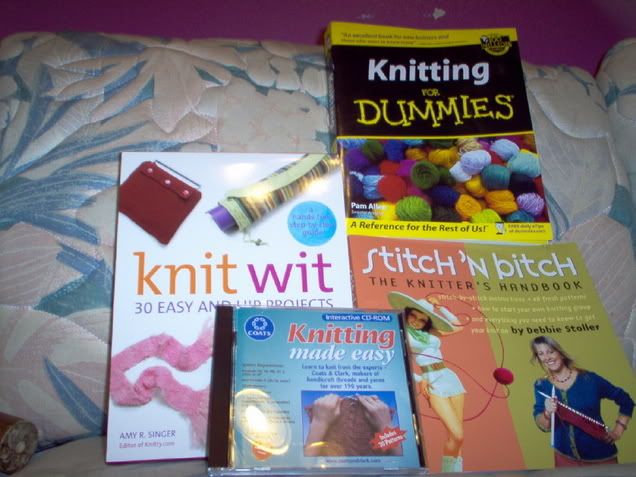 I'll be able to make one of these
Black Sheep Bags-Booga Bag
using these: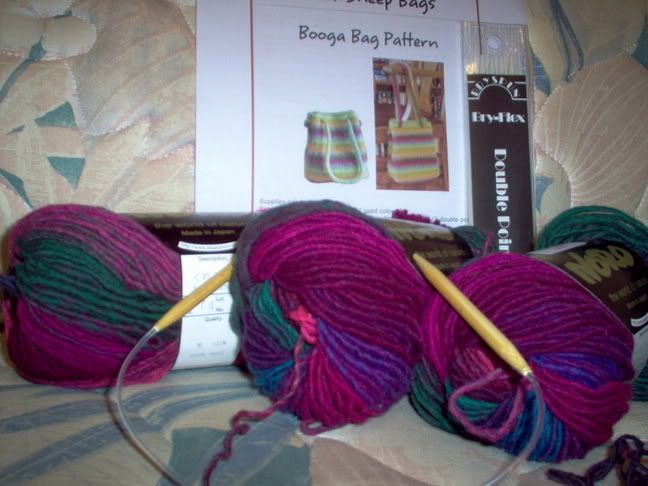 I started casting on in the car and DH yelled, "Hey you can't do that! You don't know how!" Believe it or not I'm a casting on bandit. I remember being taught when I was about 8 yrs old, then a few months ago I found a link to a demo on the web showing how to cast on, knit and purl and I watched the demonstrator for a minute, picked up my knitting needle and yarn and cast on like I had been casting on my whole life using the slingshot method. Then I started knitting in the car but realized I didn't know the pattern and wasn't sure how many rows to knit and honestly I didn't think I was using the circular needles correctly. Once I got home and read the pattern I could have kept on going in the car because you don't connect up the circle until row 35. Anyway I unraveled what I had done so far and will start over tomorrow when DH goes off to watch football since I have to work tonight. I'm hoping I can figure out the whole picking up stitches and "knitting the next 16 stitches twisted"(unsure about that whole twisted thing) but if worse comes to worse I'll have an excuse to head over to LYS again on Wednesday.
The Noro Kureyon I'm using is color 74. It's beautiful. I'm already planning several other knitting projects in my head. It doesn't even matter than I don't know how to knit yet. I just plan away. How's that for being the optimist?