Weekend
Not much got accomplished this weekend but I do have some new pics of recently framed cross stitch projects. This is Good Huswif's Two Pinkeeps. It's one of my favorite designs. It's stitched on 36ct BOAF Morning Glory fabric and I used DMC floss.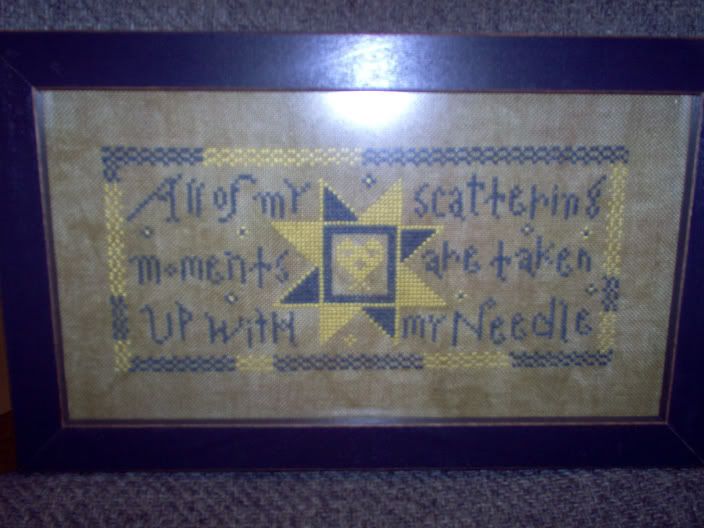 This is Carriage House Samplings Americana. It's stitched on BOAF Barn Owl linen, 36ct and I once again used all DMC floss.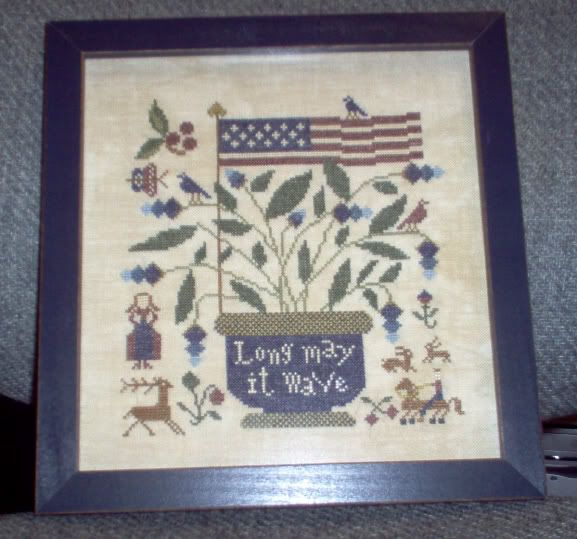 This weekend I'm working on Birds of a Feather's Peace Sampler. I hope to make a lot of progress today but I'm an amazingly slow stitcher so I try not to get too discouraged when I've stitched for 8 straight hours and don't have too much to show for it.
We spent most of yesterday running all over town getting the boys' haircuts, taking them to lunch, going to the mall. I didn't think we'd ever get home.
We also started planning a family vacation for either the spring or early summer. My brother is currently stationed in Maryland so we plan to head up that way with my mother. She hates flying so it should be an interesting experience. With any luck I can plan it so that it's not so traumatic for everyone. My mother can be difficult to travel with at times. I'm excited because I want to take the boys to DC and to Colonial Williamsburg while we are up that way. I think they'll enjoy both a lot more than they think they will.