Below is a picture of the first two panels of my Halloween quilt.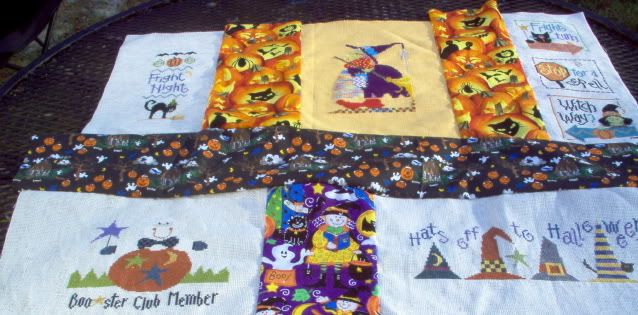 The picture above is of Lizzie Kate's Fright Night and the bit of the border fabric.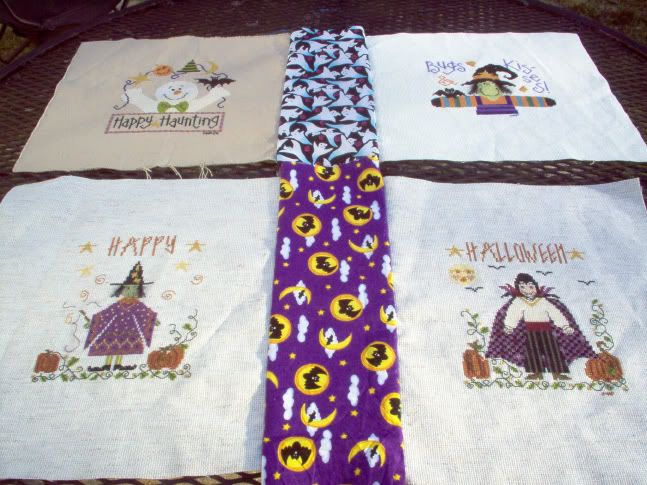 The picture above is of the next two panels that I still need to sew together. I have to decide on a border fabric to go between the two rows. The bottom designs are ShepherdsBush and I can't remember the name of either one. The designs above are L*K's Happy Haunting and Bugs & Kisses.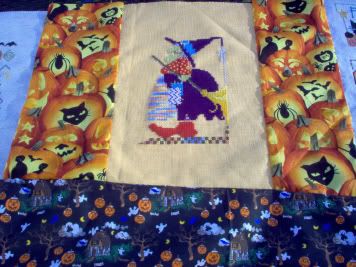 This a close up of Mosey N Me's Frank's Witch Matilda and the fabrics surrounding her.
With any luck I might get this finished tonight. Yes, it's wonky. I'm hoping I'll be able to straighten it out when it all comes together but if not it'll just be a wacky, wonky Halloween quilt. I'm doing all the sewing by hand.